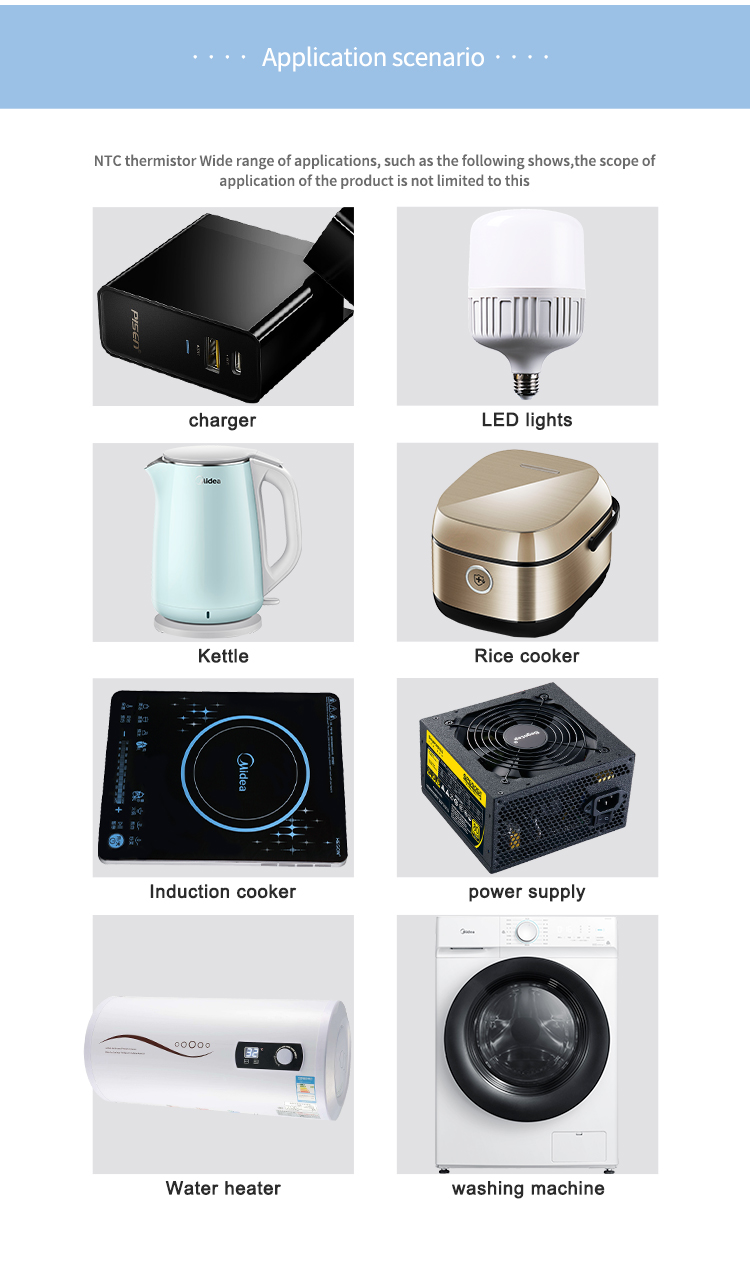 1.Temperature control and temperature detection of household appliances such as induction cooker, electric pressure cooker, rice cooker, electric oven, disinfection cabinet, water dispenser, microwave oven, electric heater.
2.Temperature detection and temperature compensation for medical equipment (such as copiers, printers, etc.).
3.Temperature control and testing of industrial, medical, environmental, meteorological and food processing equipment.
4.Temperature protection of rechargeable battery packs and chargers.
5.Temperature compensation for instrument coils, integrated circuits, quartz crystal oscillators and thermocouples.