Jun. 11, 2021
Thermistor is a resistor whose resistance value changes as temperature changes. It is mainly used for simple control of heating equipment. As the temperature increases, the resistance increases or decreases, so that the current passing through the heating equipment decreases, so as to achieve the purpose of controlling the temperature. Why should the thermistor be used correctly? Let's read on to learn more.
Thermistors are widely used in ordinary electronic products (audio and video products, home appliances, office equipment, information and communication equipment, etc.). Improper use may cause product performance degradation, short circuit, open circuit and other faults. If used in a short-circuit state, a strong current will be generated when voltage is applied, which may cause the thermistor to heat up and the circuit board to go broken.
When designing a product with high performance requirements, you need to valuate in advance what result may cause in the product when a single fault occurs. When designing a circuit, a protection circuit which will cause the circuit to cut off when a single fault occurs in a product should be considered to ensure the normal operation of the product.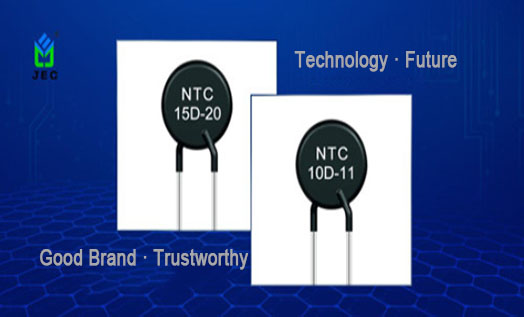 So we need to check whether there is a problem with a circuit before using it. If you have questions about circuit application, you can consult professional people for help. Make sure you purchase thermistors from regular manufacturers to avoid unnecessary problems. JEC has passed ISO9001:2015 quality management system certification. Its safety capacitors (X and Y series) and varistors have passed authoritative certifications of many countries and its ceramic capacitors and film capacitors are in line with environmental protection directives.
We are often imitated but never surpassed. JEC has over 30 years experience of manufacturing ceramic capacitors. You wouldn't regret if you choose us. If you have technical questions or need samples, please contact us.