Jul. 02, 2021
Film capacitors are widely used in cross-connection of analog signals, bypass of power supply noise (anti-cross-connection) and other places. The film capacitor has many excellent characteristics, so it is a kind of capacitor with superior performance. Its main equivalences are as follows: high insulation resistance, excellent frequency characteristics (wide frequency response), and low dielectric loss. What may causes loss in the the film capacitor? Does it have something to do with the production process? Read on to find more information based on these two questions.
The loss of film capacitors is generally divided into dielectric loss and metal loss. Dielectric loss is generally the loss caused by dielectric leakage current and dielectric polarization. Metal loss is generally related to the contact resistance between the plate and the lead, the contact plate resistance, and the lead resistance. The three types of resistance are determined by the manufacturing process. Therefore, we can say that the manufacturing process of film capacitors decide the loss of film capacitors.
When choosing a film capacitor manufacturer, you must avoid small workshops. A good film capacitor manufacturer can avoid many unnecessary problems. A good capacitor manufacturer can do but not limited to the followings: ①Avoiding product faults caused by the process;②Solving the problems that occur during use ③Guaranteed after-sales services ④Having a factory entity that can ensure the product quality and delivery⑤Able to provide sample testing. We must take the aspects mentioned into consideration before doing purchases.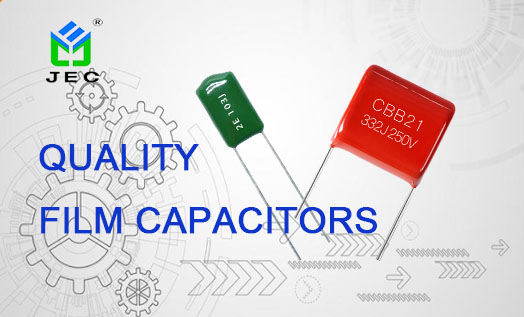 Dongguan Zhixu Electronic Co., Ltd. (also JYH HSU(JEC)) has a full range of capacitor models with guaranteed quality, and can also provide customized services.JEC has passed ISO9001:2015 quality management system certification. Our safety capacitors (X and Y series) and varistors have passed certifications of main industrial powers across the world and our ceramic capacitors and film capacitors are in line with environmental protection directives. If you have technical questions or need samples, please contact us.