Jun. 24, 2021
The film capacitor has many excellent characteristics, so it is a kind of capacitor with superior performance. Its main characteristics are as follows: non-polarity, high insulation resistance, excellent frequency characteristics (wide frequency response), and low dielectric loss. The capacity of film capacitors is also exquisite. What are the precautions for using large-capacity film capacitors? Read this article to know more.
The capacity of film capacitors does not decide their performance, yet it's strange that many people tend to use film capacitors with larger capacity. But as a matter of fact, film capacitors with different capacity (small or large) have different advantages. And large capacity film capacitors are not suitable for all circumstances, but need to be used under certain conditions and environment.
For large-capacity film capacitors, they are widely used in the start-up and running of single-phase motors powered by AC power with a frequency of 50Hz/60Hz, such as household air conditioners; as well as used for power factor compensation for high-power lighting fixtures. There is restriction to the application environment of large-capacity film capacitors. They can function properly only when the altitude is ≤ 2000m . The residual voltage must also be controlled, and it should not exceed 10% of the rated voltage.
At the same time, such capacitors have restrictions on large voltages and large currents. Generally speaking, the large voltage does not exceed 1.1 times the rated voltage, and the large current cannot exceed 1.3 times the rated current. When we use film capacitors, we must first read the parameters on the film capacitor specifications to avoid unnecessary errors during operation.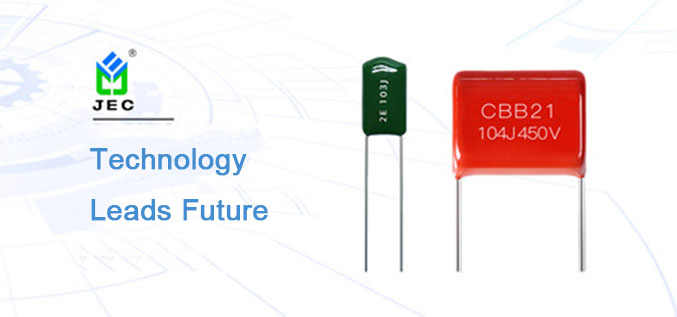 It is advisable to purchase film capacitors from formal manufacturers. JEC produces a full range of capacitor models. Our (JEC) factories have passed ISO9001:2015 quality management system certification. Our safety capacitors (X and Y series) and varistors have passed certifications of main industrial powers across the world and our ceramic capacitors and film capacitors are in line with environmental protection directives. We are often imitated but never surpassed. If you have technical questions or need samples, please contact us.